Product Description
Scope of application: Used for laser engraving/cutting machine work to produce irritating smoke purification filter, filter processing materials emit a large number of harmful gases suspended in the air.Low noise, flexible use, small area, etc.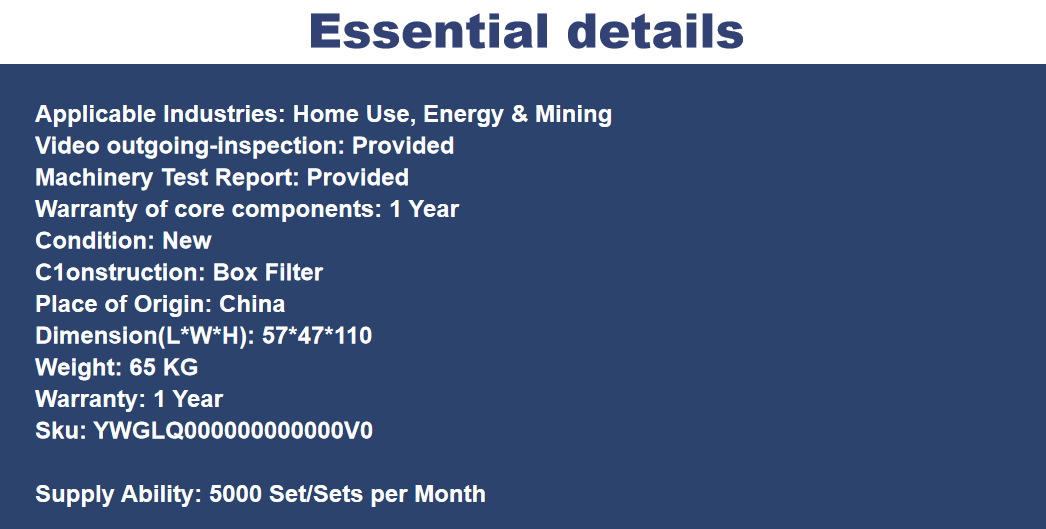 Introduction
1. Air filter adopts five-layer filter device.
2. The first layer is filter cotton.
3. The second layer is activated carbon.
4. The third layer is activated carbon particle plate.
5. The fourth layer is filter cotton.
6.The fifth layer is carbon fiber.
7. Application: laser machine.
8. Average filtration rate: higher than 99.7%.
9.Color: gray .