Customer Reviews
As a professional company, we have been committed to providing our customers with the best products and services. Over the past few years, our company has successfully launched a series of high-quality products, including laser engraving machines. Today, we would like to share some customer reviews of our laser engraving machines.
Firstly, our customers generally consider our laser engraving machines to be of excellent quality. Our machines use the most advanced technology and can easily cut and engrave various materials such as wood, acrylic, etc. Additionally, our machines have high precision, enabling the production of very fine patterns and details. This allows our customers to turn their creative ideas into real products and obtain higher commercial value.
Secondly, our customers greatly appreciate our company's after-sales service. Our team is highly professional and patient, able to help customers solve any machine use problems and provide spare parts and repair services promptly. This enables customers to feel confident and at ease when using our laser engraving machines.
In addition, our customers are also very satisfied with our prices. Despite the high quality of our machines and services, our prices are still very affordable. Our brand prices are cheaper than the industry average by 15%, and have received unanimous praise from customers in Europe, America and Asia. This allows more customers to purchase our machines and obtain high-quality manufacturing and production capabilities.
Finally, our customers also love our customization services. We can provide customers with tailor-made machines and services based on their specific needs. This allows customers to better meet their own needs and obtain a better user experience.
In summary, we are very grateful for our customers' reviews and support of our laser engraving machines. We will continue to maintain high-quality products and services and provide customers with better creative manufacturing solutions. If you have any questions or need to know more about our laser engraving machines, please feel free to contact us at any time.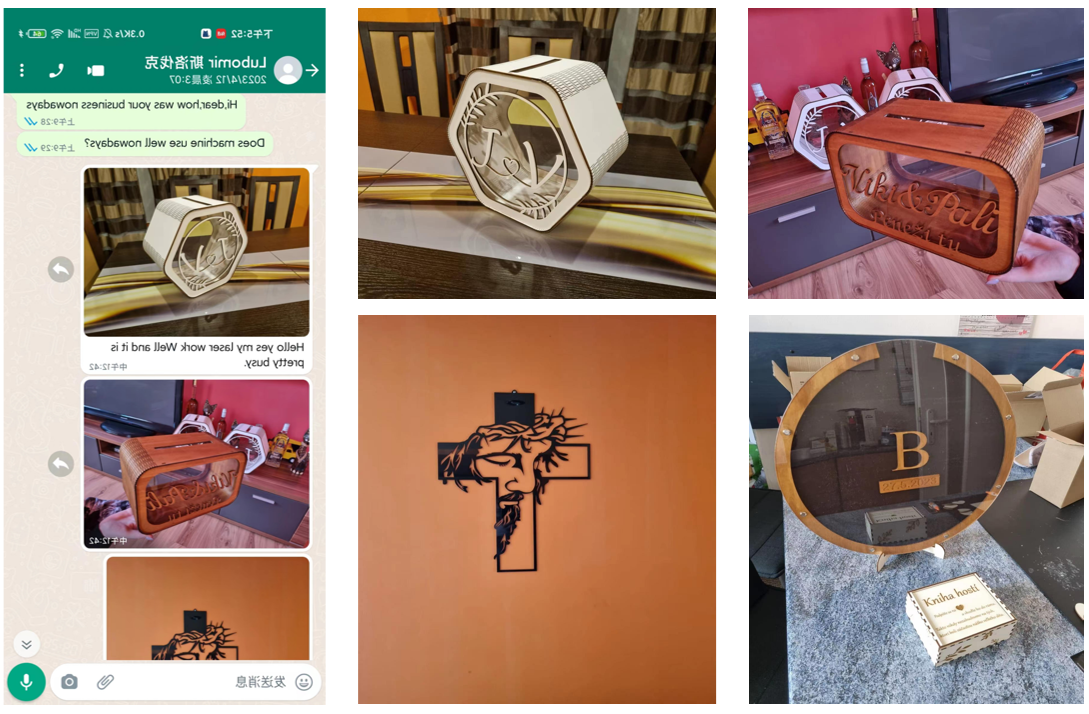 Comment